Welcome to Flexi Queensland
The world of support services can be overwhelming and daunting to individuals, parents, carers and families when they start their journey seeking supports for themselves or for their loved one.
It can be difficult to figure out where to begin, what it is that you need, or to know what it is you are looking for and where to find it. If this is you... give us a call on 1800 210 637. Let us talk you through it... the old way is sometimes the easiest... if it works for you it works for us.
Flexi Queensland is a specialist disability support service with a wealth of knowledge in meeting the needs of people with disability. Flexi Queensland supports children and adults with a disability, individuals experiencing mental illness, and those who are ageing in a wide range of life areas - along with the parents/ carers and families.
To learn more about Flexi Queensland take a look the Our Services tab above.
Latest Articles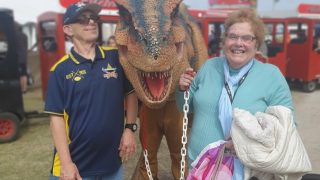 Check out the June-July 2019 edition of the Flexi 'Vine Download The Flexi Mini 'Vine June-July 2019